No takers for prompt six, so we'll move on to number seven.

I'm going to go a little more concrete this time; tell us the thoughts or whatever you think of behind this smile.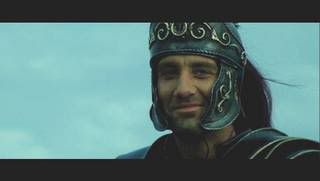 and/or:

expand on this:

"You fight for a world that will never exist. Never."

Enjoy! You have two weeks - and don't forget, you can answer any prompt any time.